Registration & Pick-Up Opens:  6:00am – Sunday, November 8. 2020
10K Start: 8:00am – Sunday, November 8. 2020
2020 COURSE MAP COMING SOON
2020 COURSE MAP COMING SOON
Optional
Save time race day and pick-up your packet early.
2020 COURSE MAP COMING SOON
Starting at 6am Race day, participants can register and pick up their packets. Location T.B.D.
Fri., November 6, 10am – 6pm
​Sat., November 7, 10am – 5pm
Runner's Den
6505 North 16th St.
Phoenix, AZ 85016
Registration & Pick-Up Opens
6:00am
HALF MARATHON START
7:00am
10K Start
8:00am
5K Start
8:30am
Mollen Mile Start
9:15am
Courses Close
11:00am
PARKING AND ROAD CLOSURES
Both the marathon and the half marathon start and finish at the same location. The pre-race staging area is located in Portland's Waterfront Park at 1000 SW Naito Pkwy. Dozens of hotels are located within walking distance of the venue and runners staying at those hotels are encouraged to leave their cars at their hotels. Portlanders and others who plan to arrive at the start venue from farther away and require parking facilities for their cars are encouraged to plan for at least 45 minutes to park their car and walk to the start venue after arriving in downtown.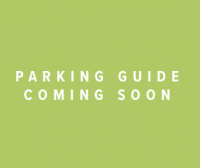 Please utilize the Portland Marathon by OHSU Parking Map to identify nearby parking facilities and keep in mind that these facilities require payment.
Because most race participants attempt to park as near as possible to the start/finish venue, those facilities closest to the start line will fill up early on race morning. To avoid potential delays due to full lots, runners are encouraged to plan to park at a facility somewhat removed from the start/finish venue if they arrive later in the morning. Also keep in mind that those who park at facilities nearest the start/finish venue will encounter the longest delays as they exit the area after the race.
Upon arriving at the finish venue, spectators may utilize the same parking facilities that are recommended for participants. It is very unlikely that parking will be available in the facilities nearest the start/finish venue by the time spectators begin to arrive and they should therefore plan to park at facilities that are slightly more removed from the venue. Spectators should expect to pay for parking and should anticipate delayed travel throughout the downtown area.
Those who plan to be dropped off at the start venue by another driver should arrange to be dropped off at a location well removed from the start line and proceed to the staging venue on foot. Please do not attempt to be dropped off directly at the staging venue as extreme traffic congestion will result.
Where is the Main Staging Area?
Downtown Phoenix, ​on Washington St, between Central Ave & 3rd Ave.
Where is Race Day Packet Pick-up and Race Day Registration?
Downtown Phoenix, ​on Washington St, between Central Ave & 3rd Ave.
Can someone else pick up my packet at early pick-up?
Go to the "Solutions" table located at Registration.
Is there early packet pick-up?
Yes, at Runner's Den, Friday and Saturday, November 6/7
Are baby strollers allowed?
Yes, but strollers are asked to line up at the back of the field.
How long are the courses open?
The 5K, 10K and Half Marathon courses all close at 11:00am
What fluids and gels will be used of the half marathon course?
Are the courses USAT&F certified?
The 5K, 10K and Half Marathon courses are all certified.
How are the t'shirts sized?
The shirt are unisex sizing, XS - XXL
Are there Pace leaders for the Half Marathon
Join one of our 1/2 marathon pace groups and make some friends while running your goal time of 1:30, 1:40, 1:50, 2:00, 2:10, 2:20, 2:30. 2:40, 2:50 or 3:00. Pacers provided by the Runner's Den.
Bib numbers on front or back?
Front please so video cameras can record them.
What is the Mollen Foundation?
The Mollen Foundation is our charity partner with the mission of preventing childhood obesity. For complete details, visit: www.mollenfoundation.org
What happens if it rains?
The event will be held rain or shine. In the event of dangerous conditions, the event start times will be delayed.
Is there a gear drop available to check bags?
Yes, you can check a bag in Caesar Chavez Park, adjacent to the finish line at 3rd Ave between Washington and Jefferson
How do I join a Pace group for the Half Marathon?
Simply go to the starting line on Jefferson and look for the signs designating finish times of 1:30-3:00. Introduce yourself to the leader and join the group.
Will participant photos be available following the event?
Action Media will again be providing photos from the races. You will be sent a message directly when they are available for viewing and purchase.