Half Marathon Race Information
The Half Marathon (13.1 miles) is a flat, fast two-loop course. The second loop will begin as you pass the finish line. You will bear right at the finish line to continue your race and then bear left on your second lap to complete the course. There will be 4 aid stations appropriately placed. All participants will receive a finishing time, age-group and over-all placing in addition to a custom made finishers medal.
USATF CERTIFIED
Certification Code: AZ23017JOE
HALF MARATHON START LINE
7:00AM – Sunday November 12th, 2023
Registration and Packet Pick Up:
Opens 6:00AM – Sunday, November 12th, 2023
Race Location
Wesley Bolin Plaza, Phoenix Arizona
1700 W Washington St, Phoenix, AZ 85007
Parking entrance located off 18th Avenue and Jefferson.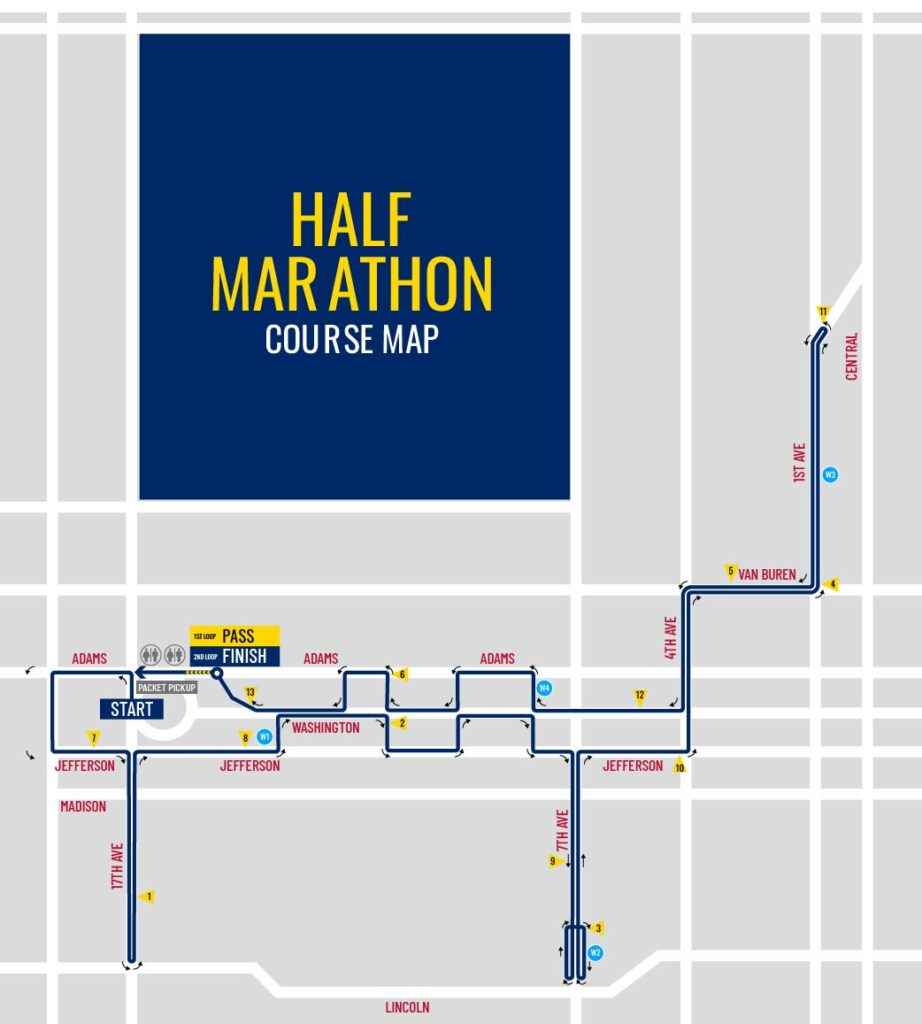 This year, the half marathon course is two laps. The second lap will continue as the first lap, except that the second lap dips down on 16th Avenue where it is noted on the graphic as "LAP" from Washington down on to Jefferson. The course continues east on Jefferson and rejoins the course at 17th Avenue and Jefferson. This difference is circled and noted on the map above.
Pick-up your packet early to save time on race day.
Fri., November 10th, 10am – 6pm
Sat., November 11th, 10am – 5pm
Runner's Den
6505 North 16th St.
Phoenix, AZ 85016
On site packet pick up opens at 6am.(Look for packet pick up sign near registration.)